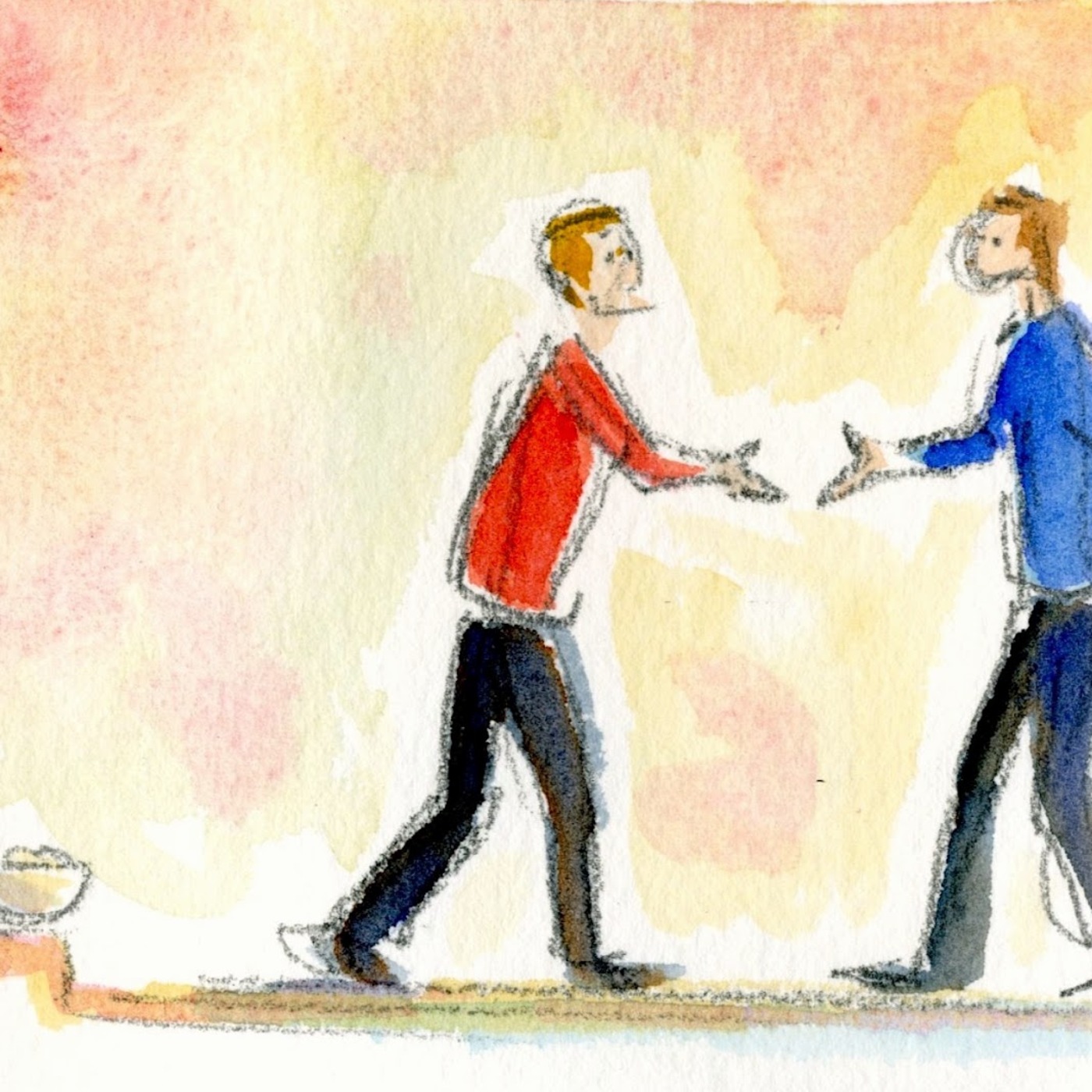 Leave Your Gift
Matthew 5
21"You have heard that it was said to the people long ago, 'You shall not murder,a and anyone who murders will be subject to judgment.' 22But I tell you that anyone who is angry with a brother or sisterb c will be subject to judgment. Again, anyone who says to a brother or sister, 'Raca,'d is answerable to the court. And anyone who says, 'You fool!' will be in danger of the fire of hell.
23"Therefore, if you are offering your gift at the altar and there remember that your brother or sister has something against you, 24leave your gift there in front of the altar. First go and be reconciled to them; then come and offer your gift.
Attributes of A Gift?
– Special or Unique
1 Corinthians 7:7
… But each of you has your own gift from God; one has this gift, another has that. …
Yet each person has a special gift from God, of one kind or another.
– Gifts Can't Be Bought
Acts 8:20
Peter answered: "May your money perish with you, because you
thought you could buy the gift of God with money! …
– Gifts Are Perfect & Complete
1 Corinthians 1
4I thank my God always concerning you for the grace of God which was given you in Christ Jesus, 5that in everything you were enriched in Him, in all speech and all knowledge, 6even as the testimony concerning Christ was confirmed in you, 7so that you are not lacking in any gift, awaiting eagerly the revelation of our Lord Jesus Christ,8who will also confirm you to the end, blameless in the day of our Lord Jesus Christ. 9God is faithful, through whom you were called into fellowship with His Son, Jesus Christ our Lord.
– Gifts Need Attention
1 Timothy 4
14Do not neglect your gift, which was given you through prophecy when the body of elders laid their hands on you.
– Gift Makes Room
Proverbs 19: 16
16A man's gift makes room for him
And brings him before great men.
Where do Gifts come from?
James 1:17
Every good and perfect gift is from above, coming down from the Father of the
heavenly lights, who does not change like shifting shadows.
Attributes of The Gifted
1 Corinthians 12:8-10
8To one there is given through the Spirit a message of wisdom, to another a message of knowledge by means of the same Spirit, 9to another faith by the same Spirit, to another gifts of healing by that one Spirit, 10to another miraculous powers, to another prophecy, to another distinguishing between spirits, to another speaking in different kinds of tongues,a and to still another the interpretation of tongues.b 11All these are the work of one and the same Spirit, and he distributes them to each one, just as he determines.
Romans 12:6-8
6We have different gifts, according to the grace given to each of us. If your gift is prophesying, then prophesy in accordance with yourafaith; 7if it is serving, then serve; if it is teaching, then teach; 8if it is to encourage, then give encouragement; if it is giving, then give generously; if it is to lead,b do it diligently; if it is to show mercy, do it cheerfully.
What does a Gift do?
– Gift's Call Your Life To Purpose
– 1 Peter 4 10Each of you should use whatever gift you have received to serve others, as faithful stewards of God's grace in its various forms. 11If anyone speaks, they should do so as one who speaks the very words of God. If anyone serves, they should do so with the strength God provides, so that in all things God may be praised through Jesus Christ. To him be the glory and the power for ever and ever. Amen.
Podcast: Play in new window | Download
Subscribe: Apple Podcasts | RSS | More